Please welcome two new fairy doors to our collection!
                                  KIKU!!!!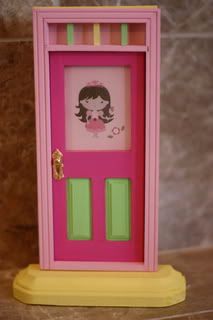 Here is a closer look at her cute face:
Here's her BFF (best friend forever)  TUTTI:
Her head shot:
I think they have many adventures together spreading their magic with their little wands!
They come packaged like this: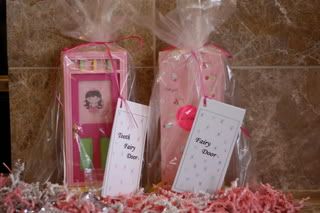 You can pick which story you would like to be included.  Either "Tooth Fairy Door" or "Fairy Door"  depending on how you are using the door.  This is the same for all of our doors.  When you order, just let us know which story you would prefer.  Oh, by thy way they are sold separately.
They will be making their debut on Etsy later today.....so, come on and visit!
Have a good day and a better tomorrow!
Caren