Welcome to another Pink Saturday!  Today I am sharing a teacup and saucer that belonged to my Mom. She had quite a collection of teacups.  I always loved this one when I was a little girl.....I thought the bird was AMAZING!!!!  The only stamp it has on the bottom is "Japan".  I am not sure where she got this particular teacup - wish I had listened better when she was explaining things to me :(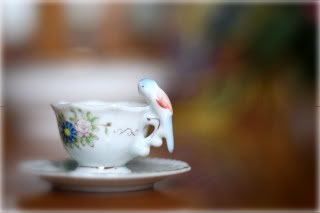 Showing the PINK on the saucer: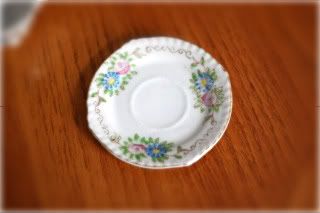 Another view of the bird - isn't he/she cute?????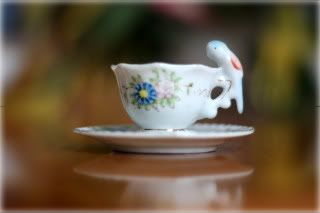 Please stop by BEVERLY to check out the other Pink Participants!  
Have a good day and a better tomorrow!
xoxoxox
Caren