Hello everyone!  Today I will be sharing a bowl that was my Grandmas.  It has a wee bit of PINK in the flowers.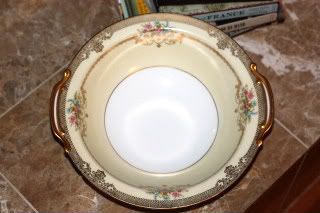 A few close-ups: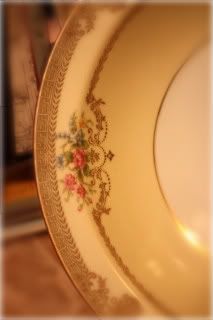 I couldn't get a clear picture of the bottom due to the fact I procrastinated and didn't take the photo earlier in the day.  It probably wouldn't make much difference since it seems to always be dreary, gray and snowing!  It says:
Noritake China
Handpainted 
Japan
3983
Goldfleur
It listed patented numbers, etc.  I googled (what did we do without google) and it said if it had the M in the middle (which it does) it was made between 1917 -1941.  Pretty old - :)
One last look -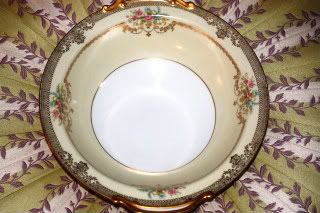 Don't forget to visit BEVERLY to find more Pink Saturdays!
Have a good day and a better tomorrow!
xoxoxoxox
Caren