Happy Memorial Day to all of you.  Hopefully you are spending the day enjoying family and friends. 
I would like to share some of the "red, white and blue" flowers we have on the railings of our deck:
I think they are pretty, if I say so myself : )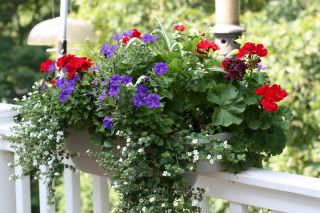 Don't forget to stop and think of the true meaning of this day and if you can, thank someone who has or is currently serving in our military.
Caren