Happy Pink Saturday everyone!  I'm back again...sorry to be so on and off with the blogging but we have been out of town a lot this summer.  
My great niece, Bryar turned ONE on July 1st.  Aah, there's nothing like a 1st birthday that includes a WHOLE birthday cake of your own!
First, before things get messy, I want you to see how pretty she was in her birthday dress.  It is monogramed with her initials on the front.  My sister, Bryar's grandma made the dress.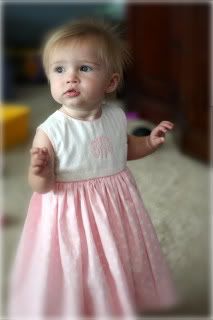 There were monogramed picks to go in the cupcake tree: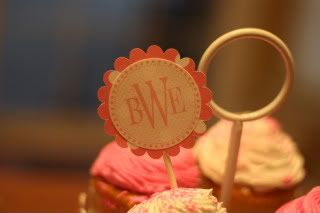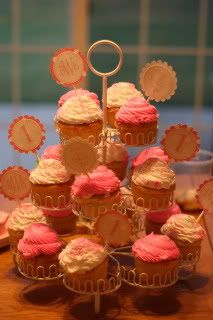 Waiting so patiently for her birthday cake.  Had to take off that pretty dress - it's going to get messy!
Finally it arrives!  No need for forks or hands - she has it all under control.  Just go for it!!!!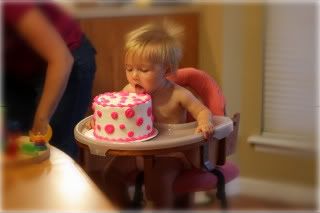 It was soooooo good and she is soooooo proud: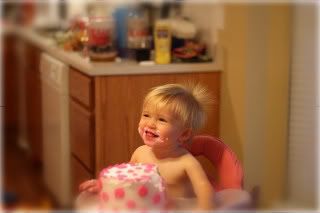 A look at the end results:
Thanks for sharing Bryar's birthday with me.  Now head on over to Beverly and see all the other Pink Saturday participants.
Have a "sweet" day and a better tomorrow!
xoxoxoxoxoxox
Caren