HAPPY JULY 4th a little early.  This week we are able to stray a bit from just PINK and show a little red, white and blue.  I don't have many things at our house those colors but I do have my July 4th wreath I hang on the front door every year.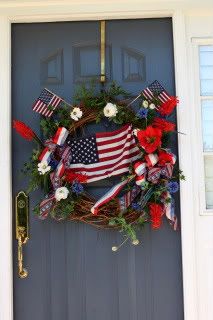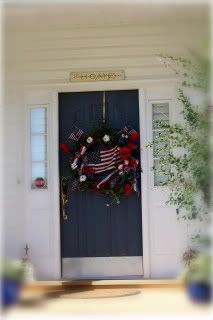 I know I blogged about the flowers on our deck with you in a previous post, but thought since they were perfect for July 4th, I would show them again.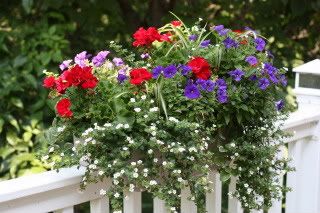 I wish everyone a safe holiday and send a huge thank you to the men and women that are keeping us free.
Please visit our hostess, Beverly and try to visit as many other Pink Saturday/red, white and blue participants as you can.
Have a wonderful day and a much better tomorrow!
xoxoxoxoxox
Caren